This has been a great year for picture books!
I've loved a great many of them, but sadly haven't had time to read as many of this year's offerings as I would have liked. That said, a few have stood out to me over the course of 2015, and so I'm sharing those today as the year's end draws near.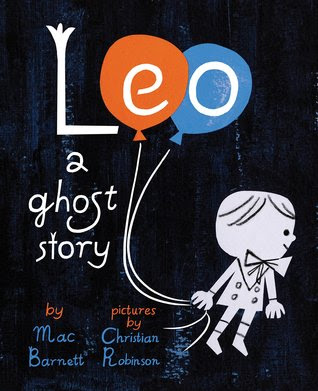 I love me a good dark, whimsical, lightly irreverent children's book. This one is a great one. With its expressive, retro-stylized illustrations, this tale of a lonely ghost finding longed-for companionship manages to treat a spooky and sad concept with just the right light touch.
I love, love, love this book. It is a great source of inspiration to me. Carson Ellis's artwork and illustrations are as enchanting as her famous husband's songwriting (Colin Meloy
à
la
The Decemberists
). Her illustrations are quirky, old-fashioned, folksy, earthy-yet-fanciful watercolors in exquisite color schemes. Through minimalist text that manages to be both wry and dreamy, too, Ellis invites the reader to thoughtfully consider the concept of home. Beautiful. I can't praise it enough. Perfect for children with intense and sophisticated imaginations or adults who appreciate old-fashioned, thoughtful whimsy.
Move over, Elf on the Shelf.
Dinovember
is WAY cooler. Without surveillance state undertones or preachy lessons, the idea of your toy dinos wreaking havoc in your house while you sleep is whimsical and giggle-inducing. This book, written by the very parents who began the Dinovember concept with their own lucky kiddos, documents the dinosaurs in their illicit escapades. Pure, silly fun that truly appeals to kids. I recently read it to kindergartners and they ate it up, much like a dinosaur will eat up cheesy puffs.
So, there you have it--my favorite picture books of 2015. What were your favorite books of 2015--picture books or otherwise?